Jurassic World
Jurassic World is complete.
This map is Mod free V 1.8x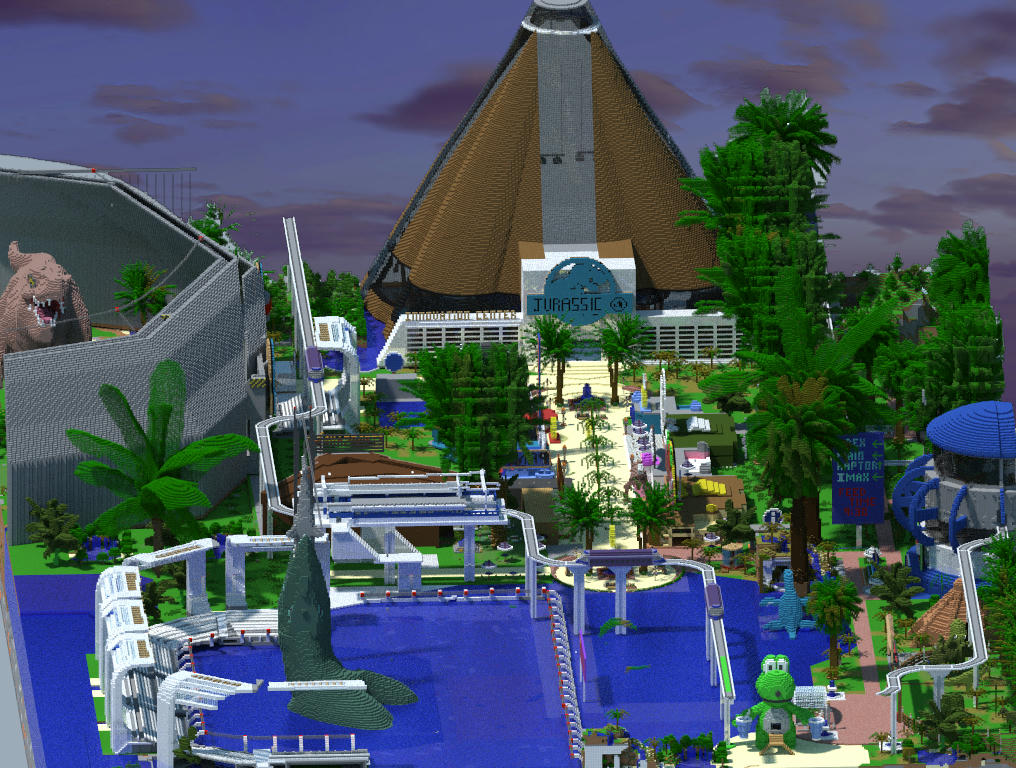 Pride rock, Lion King sceen
Expanded Avatar Area
Monster Battles
Halloween expansion now with double the creatures
Oil Refinery
Hands of life
Ontario place
Future city.
Avatar land is minecrat like you never seen it before. See the tree of life , Avatar animals , The living tree , the cool choppers and much more.
This map also has a circus , museum , haunted house ride , city , airport , zoo and a ton more !