---
New Upload Screens
05-11-2012, 11:59 AM,
(This post was last modified: 05-11-2012, 12:01 PM by skeight.)
Posts: 1,173
Threads: 117
Joined: Feb 2011
Reputation:
48
New Upload Screens
skeight Administrator

View worlds




I've been doing some work on the upload screens and and thought I would describe the new process a little.
Start with uploading your archive and screenshot as usual. This process hasn't changed but now has
500% more orange
!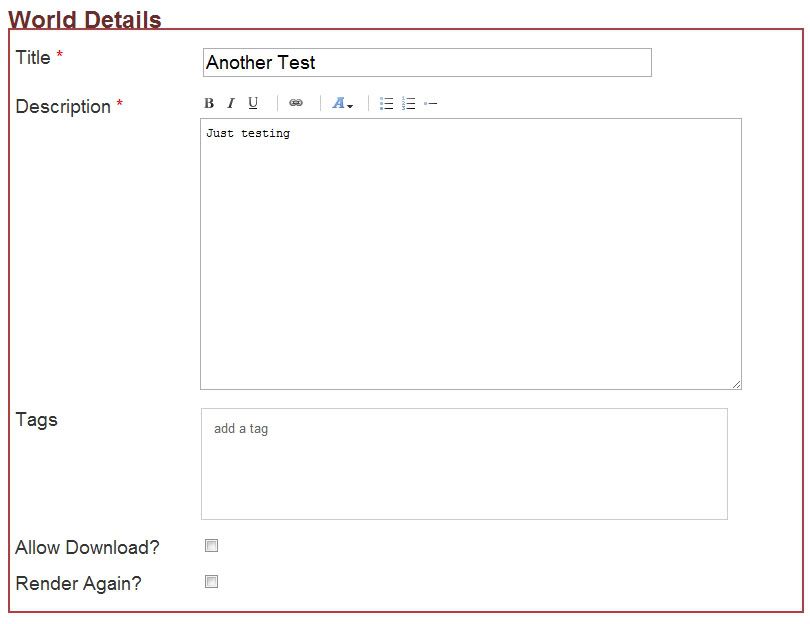 Most of the information on the World Details section is the same however when editing your world, there is a new option to
Render Again
. Just check the box and click the save button to put your world back in the render queue.
Premium Members

I am beta testing some new premium features on the edit screen. You can now select your
North Direction
and
Markers
. These aren't currently available on the upload screen so you have to edit your world to see these options.
If you make any changes in this section it will automatically be added to the render queue
Users browsing this thread: 3 Guest(s)