---
Mob Arena Battle
04-17-2012, 05:09 PM,
Posts: 58
Threads: 8
Joined: Apr 2012
Reputation:
0
RE: Mob Arena Battle


earlgrey1234

Iron Miner

View worlds




Damn pig zombies are creepy in that texture pack!!!!!
05-23-2012, 04:12 AM,
Posts: 437
Threads: 33
Joined: Mar 2012
RE: Mob Arena Battle
mamxan silk touch lover

View worlds



(03-27-2012, 03:10 AM)

mamxan Wrote:

special guest at mob arena!


he wanted to play pyramid but couldn't join because of "teleporting not allowed in mob arena".
http://666kb.com/i/c2fha2cifl3hxn0dn.jpg

he said, by teleporting being forbidden he feels discriminated against, so the inevitable happened:


and i went from lvl 21 down to lvl 6
well, we met again. he said he was truly sorry what has happened, so he brought me a present!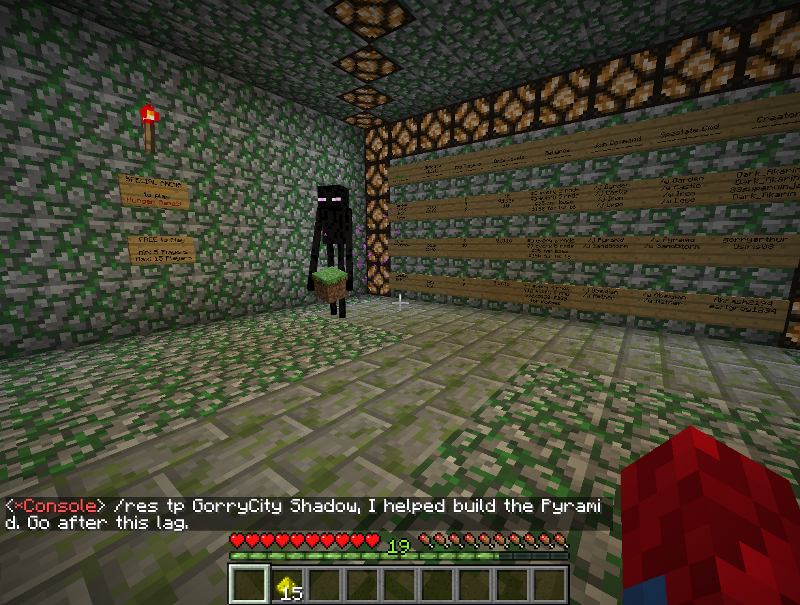 Users browsing this thread: 1 Guest(s)